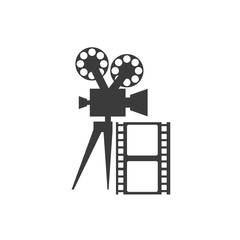 This short piece on movies of long ago was in the envelope along with the previous posted story "Grandmas Do Wear Pants."
Movies Of Days Gone By
by Iva Bailey
Yesterday, the second day of 1988, I sat watching some old silent movies on the television with my two granddaughters, April and Johni. The girls thought they were really funny. I suppose to young people who have never known anything but wide-screen talking movies they do seem a little odd.
My earliest memories of going to the movies were at the old Dream Theater in Puyallup. The theater wasn't very big and was only open on Saturday and Sundays. It was heated by a big old wood heater. If you got there early you would freeze until the fire got going good and before the movie was over you would be roasting. We would start out by setting down in front by the heater and gradually move back as the heat got to us. There was a pipe organ that was played all during the movies. As the excitement on the screen built up, the music would get louder and louder. I remember how I would set close to my dad, so he could read the conversation flashed on the screen. It was much easier for all concerned when I was old enough to go to school and learned to read for myself. I especially like the dog stories and Rin-Tin-Tin was my favorite.
When I was older and could attend the movies by myself or with a friend, there were serials that were continued from week to week and would always end at the most exciting spot, that kept us saving our nickles so we could go week after week. Sometimes we could talk the doorman into letting us in for free. Then we could buy a bag of popcorn or a candy bar. Nickles were hard to come by in those days.
Later on when the talking movies came in, another theater opened up. It was called the Liberty. This theater was larger and more elaborate. The Liberty is still there but the old Dream Theater has been gone a long time.  The town wasn't large enough for two theaters after television came in.
Once in a while now when some movie is supposed to be special, Jack and I go, but they just aren't the same. They leave nothing to the imagination, they tell it all.  The old movies, April and Johni and I saw on television may have been funny to them, but to me they brought back memories.